Unable to get tweets

Asha Mission Building Fund

Once this home is finished, it will provide HOPE for orphans and vulnerable children in India for generations to come. And YOU can be a pa... Read More

The Children's Library Fund

Help us start Children's Libraries at our Children's Homes in India, Thailand, Burma and Swaziland! GIVE BOOKS to GIVE HOPE!... Read More

The HOPE Fund

Help us provide RESCUE, PROTECTION, and HOLISTIC CARE to children in India, Thailand, Burma, and Swaziland! Give a donation to our HOPE fu... Read More
The Children's Library Fund

Help us start Children's Libraries at our Children's Homes in India, Thailand, Burma and Swaziland! GIVE BOOKS to GIVE HOPE!... Read More

The HOPE Fund

Help us provide RESCUE, PROTECTION, and HOLISTIC CARE to children in India, Thailand, Burma, and Swaziland! Give a donation to our HOPE fu... Read More
The Children's Library Fund

Help us start Children's Libraries at our Children's Homes in India, Thailand, Burma and Swaziland! GIVE BOOKS to GIVE HOPE!... Read More

The HOPE Fund

Help us provide RESCUE, PROTECTION, and HOLISTIC CARE to children in India, Thailand, Burma, and Swaziland! Give a donation to our HOPE fu... Read More
Swaziland School Fees

Give the gift of EDUCATION! Your donation will help children in Nsoko, Swaziland go to school! $7,500 will put 35 kids in school for a who... Read More

The Children's Library Fund

Help us start Children's Libraries at our Children's Homes in India, Thailand, Burma and Swaziland! GIVE BOOKS to GIVE HOPE!... Read More

The HOPE Fund

Help us provide RESCUE, PROTECTION, and HOLISTIC CARE to children in India, Thailand, Burma, and Swaziland! Give a donation to our HOPE fu... Read More
The Sound of Hope exists to raise funds and awareness for orphans and vulnerable children around the world.


We are committed to helping children break out of the cycle of poverty by partnering with programs that offer holistic care.
We seek to educate, engage, and empower others to join the movement in creative ways.
Featured Post & Videos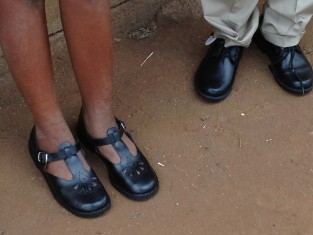 January 24, 2014 at 9:33 PM
This incredible blog was shared recently by one of our partners in Nsoko, Swaziland, Erica Zeiler. Her words tell the story of WHY it is so important that we provide an education for impoverished Swazi children. I remember my first day of kindergarten in Colorado…standing outside in line waiting to go inside the classroom.  I Read more...