Unable to get tweets

Asha Mission Building Fund

Once this home is finished, it will provide HOPE for orphans and vulnerable children in India for generations to come. And YOU can be a pa... Read More

The Children's Library Fund

Help us start Children's Libraries at our Children's Homes in India, Thailand, Burma and Swaziland! GIVE BOOKS to GIVE HOPE!... Read More

The HOPE Fund

Help us provide RESCUE, PROTECTION, and HOLISTIC CARE to children in India, Thailand, Burma, and Swaziland! Give a donation to our HOPE fu... Read More
The Children's Library Fund

Help us start Children's Libraries at our Children's Homes in India, Thailand, Burma and Swaziland! GIVE BOOKS to GIVE HOPE!... Read More

The HOPE Fund

Help us provide RESCUE, PROTECTION, and HOLISTIC CARE to children in India, Thailand, Burma, and Swaziland! Give a donation to our HOPE fu... Read More
The Children's Library Fund

Help us start Children's Libraries at our Children's Homes in India, Thailand, Burma and Swaziland! GIVE BOOKS to GIVE HOPE!... Read More

The HOPE Fund

Help us provide RESCUE, PROTECTION, and HOLISTIC CARE to children in India, Thailand, Burma, and Swaziland! Give a donation to our HOPE fu... Read More
Swaziland School Fees

Give the gift of EDUCATION! Your donation will help children in Nsoko, Swaziland go to school! $12,000 will put all 112 children at The An... Read More

The Children's Library Fund

Help us start Children's Libraries at our Children's Homes in India, Thailand, Burma and Swaziland! GIVE BOOKS to GIVE HOPE!... Read More

The HOPE Fund

Help us provide RESCUE, PROTECTION, and HOLISTIC CARE to children in India, Thailand, Burma, and Swaziland! Give a donation to our HOPE fu... Read More
The Sound of Hope exists to raise funds and awareness for orphans and vulnerable children around the world.


We are committed to helping children break out of the cycle of poverty by partnering with programs that offer holistic care.
We seek to educate, engage, and empower others to join the movement in creative ways.
Featured Post & Videos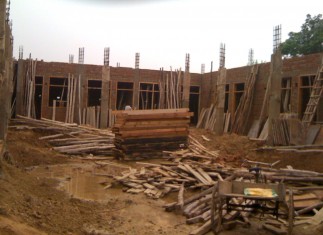 November 28, 2013 at 11:29 PM
Since it's Thanksgiving, it seemed like the perfect day to share some news we are very, very thankful for. In case you missed it in the title… The Asha Mission Children's Home is FUNDED! We've been fundraising for this project since November 2011. The first step was raising money for land (which we introduced you Read more...