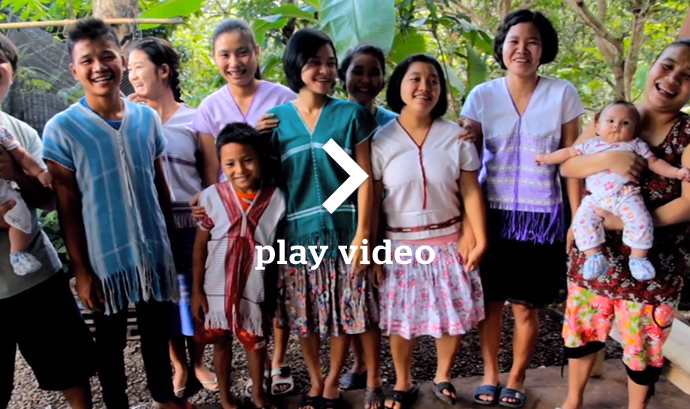 THE ISSUES

For 60 years the people of Burma have been suffering genocide at the hand of their own government. Due to extreme poverty, many children in Burma die from disease or malnutrition. Those who aren't killed in village raids by the Burma army are often used as slave labor, human minesweepers, or forced to fight as child soldiers. According to Human Rights Watch, Burma has the largest number of child soldiers in the world.
OUR CHILDREN'S HOME

Several years ago, inside a crowded refugee camp on the Thai/Burma border, a very special Children's Home began. Today THE REFUGE is home to 8 students, ages 10 to 20.  These boys and girls are refugees who fled their country in an effort to save their lives and get an education. At this home, they have found a safe place to live, grow, and continue their schooling.
In 2013, our partners were able to move THE REFUGE home outside the refugee camp to neighboring Mae Sot, Thailand. Here we have seen the children experience new freedom, and thrive like never before! In addition to getting a quality education, they are also learning valuable life skills like farming and raising livestock. Their sustainability projects include 40 ducks, 4 pigs, 5 turkeys, 2 fishponds, and 2 gardens.  These students have big dreams of returning to their country someday as teachers, nurses, and government leaders.
*Burma is also known as Myanmar. The ruling military junta changed its name from Burma to Myanmar in 1989, a year after thousands were killed in the suppression of a political uprising. This name change is seen as illegitimate by many in Burma, because they do not believe an unelected military regime has the right to change the official name of the country. In solidarity with those who have suffered at the hand of the ruling military junta, we choose to use the name Burma.
Recent Posts on Burma