SHE DID IT!!!
For those who don't follow along on our social media accounts, you might have missed our exciting update last weekend about our amazing friend Kristin Wint and her "Half for Hope"! After months of training for her first half-marathon and fundraising for Swaziland – we're thrilled to report – SHE DID IT!!!!!!! ❤️👟🙌🏼 🎉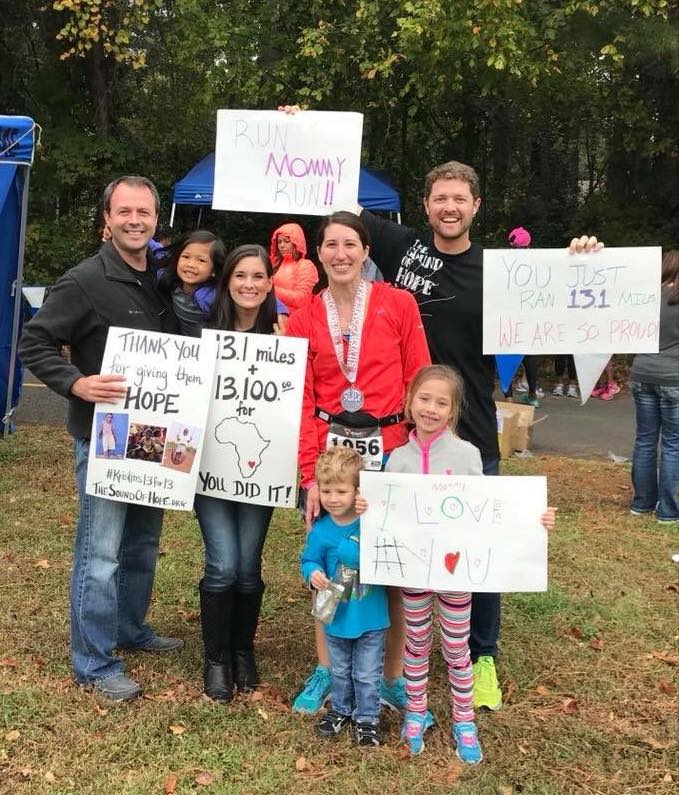 We were able to make the trip to Georgia to be with her family at the race, and watching Kristin cross the finish line last Saturday morning with tears streaming down her face was the most incredible sight! In that moment she'd finally met (and surpassed) her goal! She completed 13.1 miles run and a total of $13,387 raised for school fees and medical funds in Swaziland! It's hard to find adequate words to explain what this funding will do for our children and their caregivers. This is life-changing, life-saving funding that will make such a tremendous difference for them!
SHE DID IT!!! from The Sound of Hope on Vimeo.
Kristin – we are completely in awe of your strength and selflessness! You are a HERO to our children in Africa!!! Thank you for giving the children and the community of Nsoko, Swaziland HOPE!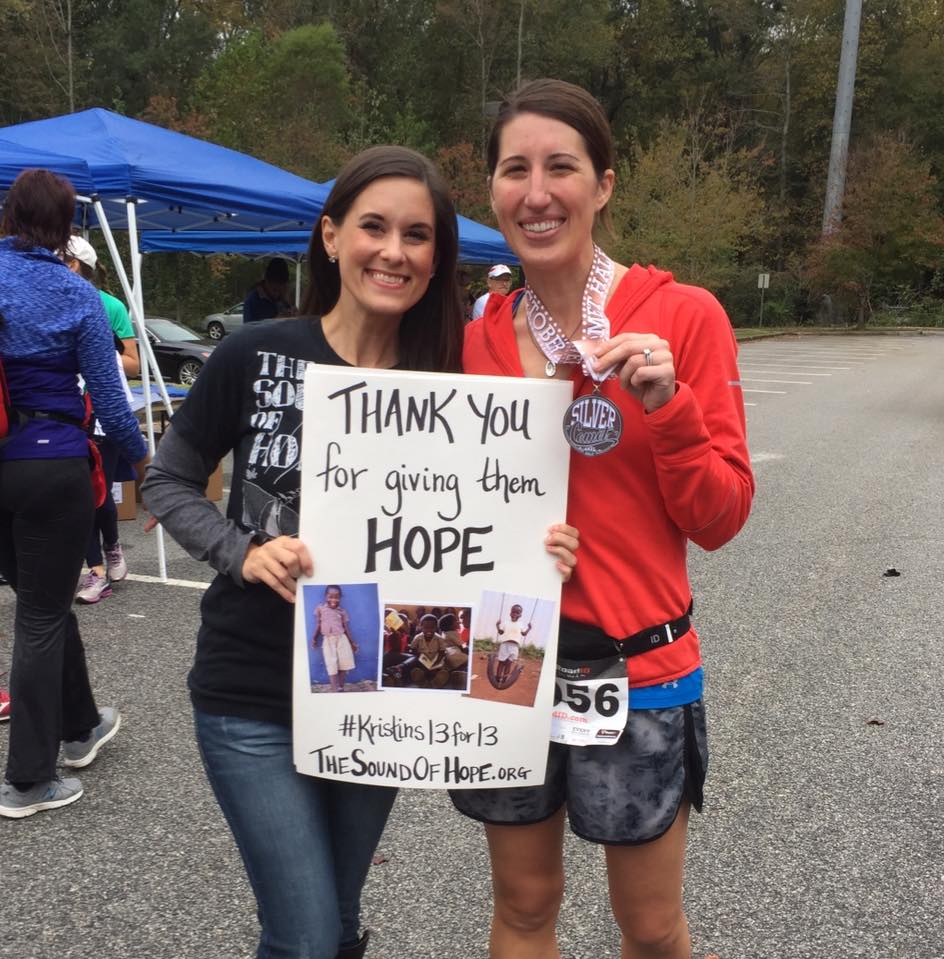 And to each and every person who supported Kristin's run and donated in her honor – this THANK YOU is for you too! You've made a miracle happen for some very deserving children, and we're so grateful!
[To hear more of Kristin's amazing story – watch this video, read this blog, or check out the hashtag #Kristins13for13 on social media! To join Kristin in supporting the children of Swaziland – donate here!]
Comments (0)