Congratulations Graduates!
It's been a big month at The Sound of Hope as we celebrated some important graduations! Our kids are growing up, and three of them have passed major milestones this March.
Last week two of our kids from Burma graduated high school. With many schools burned down or closed in Burma, and very few quality educational opportunities for tribal children, they had fallen behind with their education. Tommy and Chit Poe have spent the last few years at The Refuge Children's Home, working hard to catch up in school. Now they have completed 12th grade! Don't they look incredible in their caps and gowns?!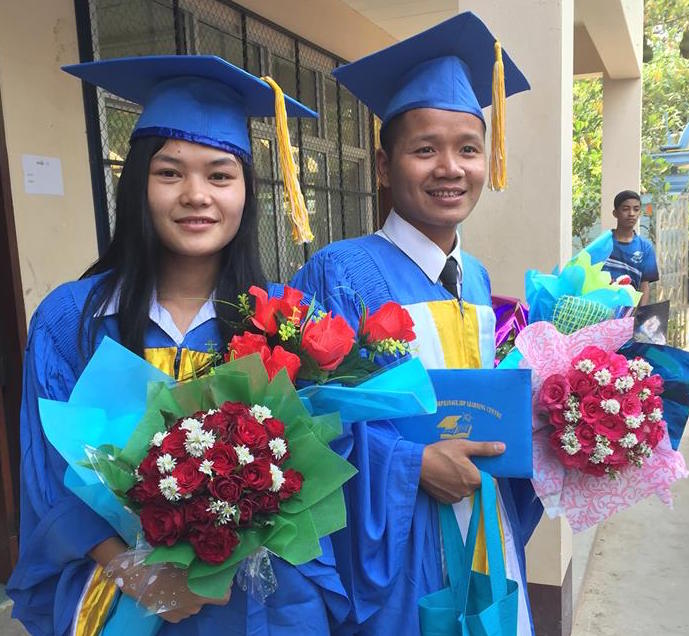 The look on their house parents' faces says it all. Hebrew & SerNeGay are beaming with pride for these two students!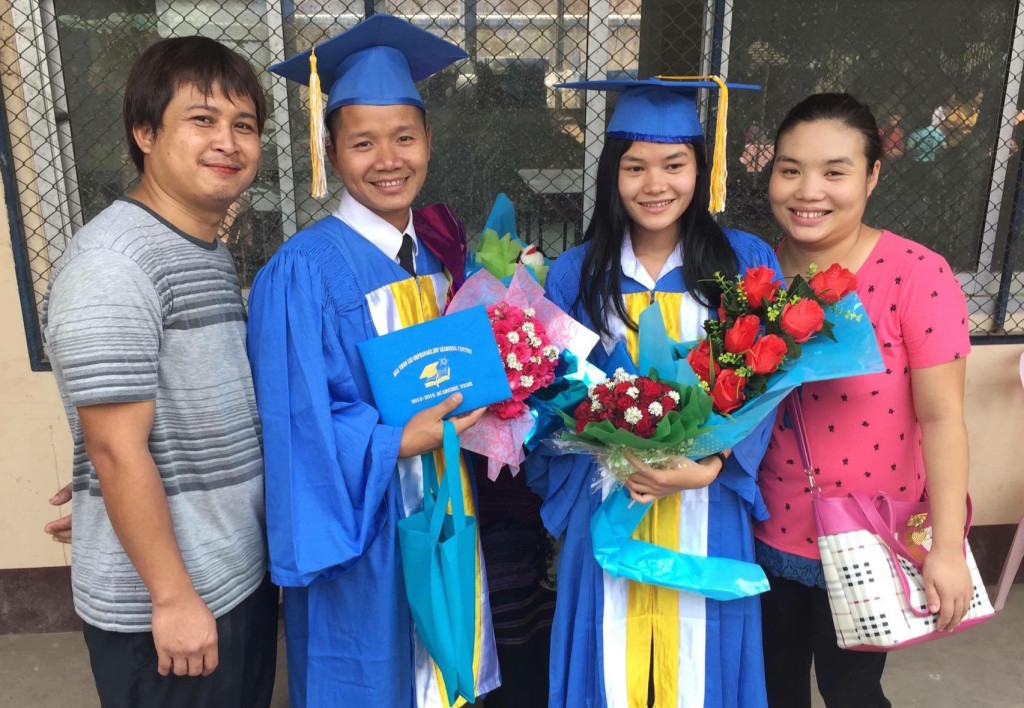 We aren't just celebrating high school graduations… earlier this month in India, Prem graduated from college with a Bachelor's Degree! He has worked so hard, and he's been an incredible role model to the younger children at Asha Mission. He has come back often to visit during school holidays – and we know it's been inspiring for the other kids to see his success!
Here he is celebrating with Jana Quigley (who was once a caregiver in his Children's Home) and her parents. We love the JOY on his face in this photo!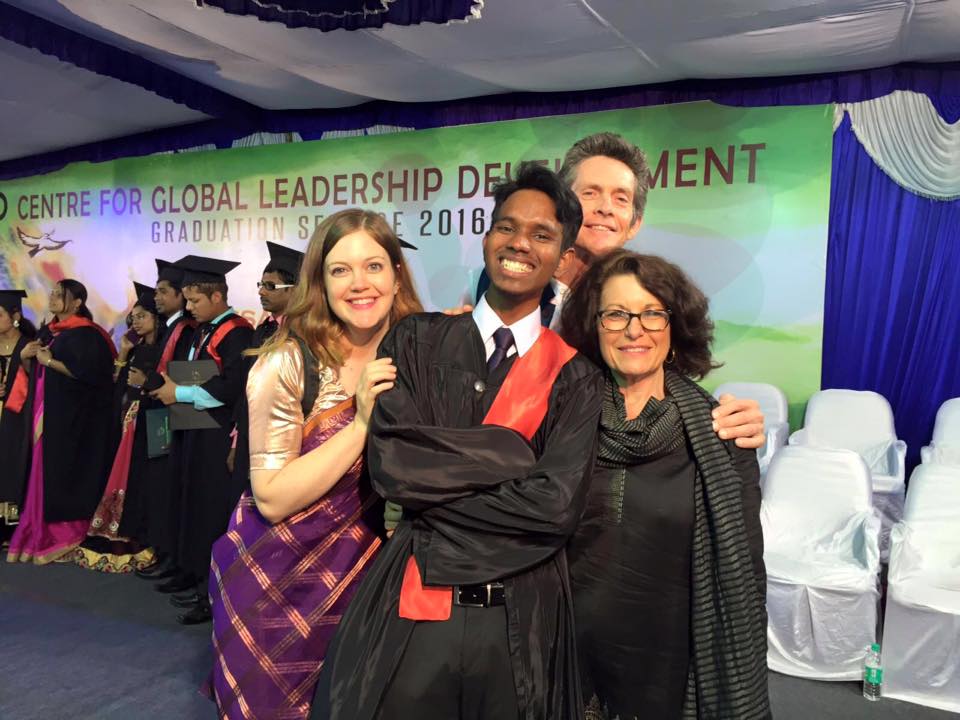 We cannot contain our excitement for these sweet boys and girl! We are so proud of how far they have come, and we can't wait to see what's next for them.
Thank you to all of our incredible donors who have given to our education fund over the years! You helped make this possible! Education is HOPE for children in need – and these kids have a very bright future ahead. Congratulations Tommy, Chit Poe, and Prem! We love you!
Comments (0)