Christmas Around The World!
We want to say a huge THANK YOU to each and every one of you who donated to the Christmas needs we shared for the children in our care. Thanks to you, all of our kiddos in Thailand, Burma, Swaziland and India had a wonderful Christmas this year! Our house parents in each home emailed us some photos and videos from Christmas, and we're so excited to finally share them with you.
In Thailand, your donations provided warm pants, jackets, hats, gloves, and scarves for 8 sweet little girls.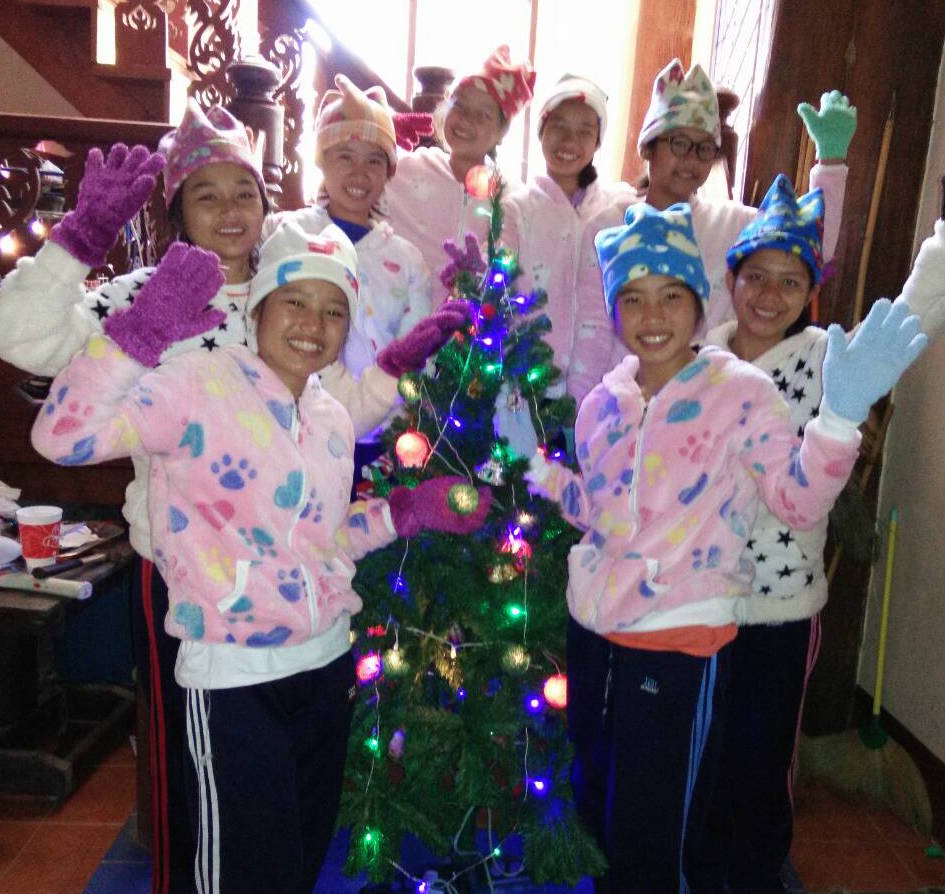 Thanks to an additional donation from a special donor, the children were also able to throw a Christmas Party and invite their friends from school, teachers, neighbors, and extended family members to celebrate the holidays with them!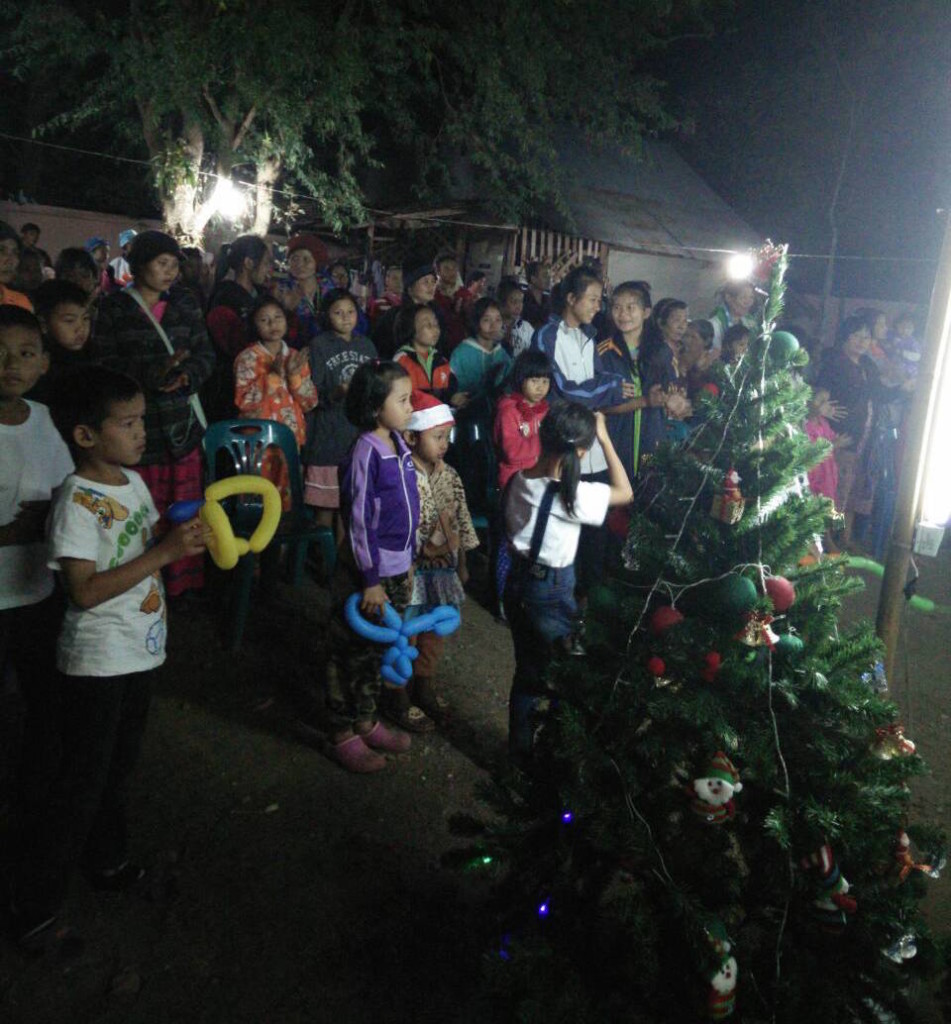 Our last trip to Thailand allowed us to be in country until early December, so we were also able to get our Thailand Girls (at the Baan Choo Jai Home) and our kids from Burma (at The Refuge) some extra special additional gifts! These kids only ever ask for the basics – things they really need (like clothes). But we were able to go out and buy them fun things like books, art supplies, journals, lip gloss, hair ties, costume jewelry, legos, sunglasses, and movies!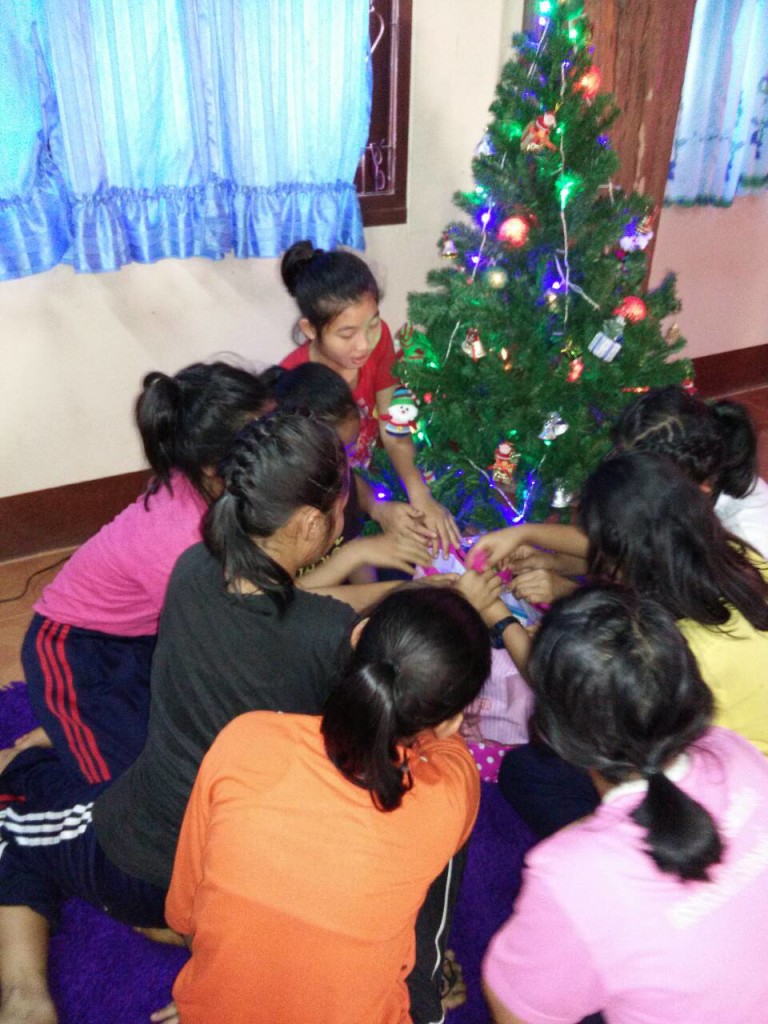 We left the gifts tied up in new pillowcases (gift bags are hard to find) and they placed them under their tree. When they opened them on Christmas, they were thrilled!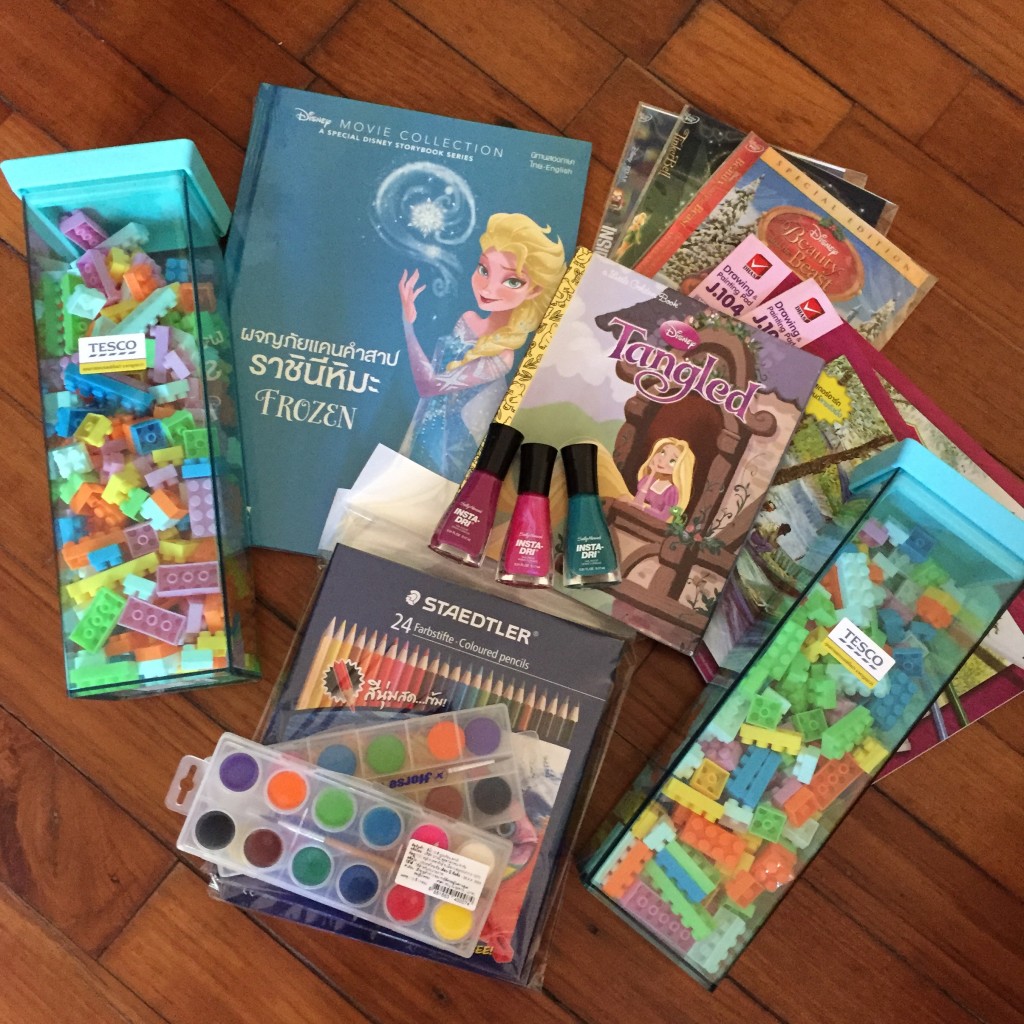 At our Thailand home, each girl got her own bag of goodies, plus one big bag of items (above) to share!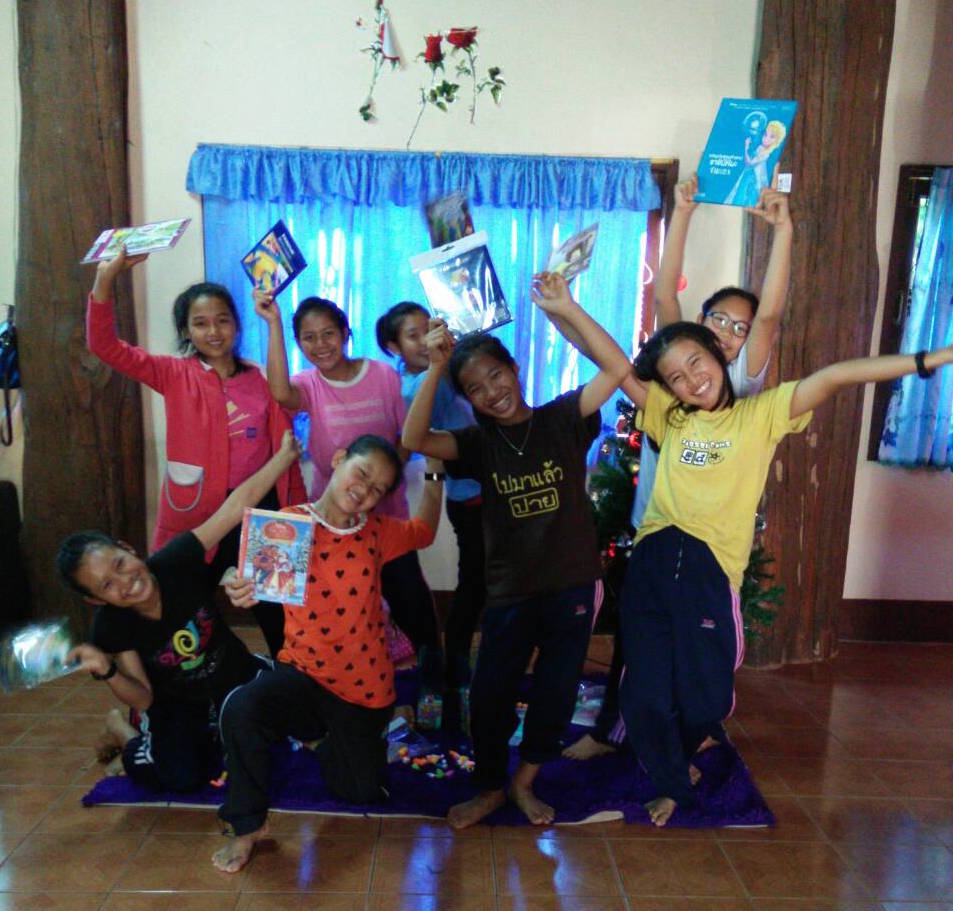 Our Burma kids also got to have a fun Christmas party, and get new outfits too! We were so excited to leave them pillowcases full of special treats as well!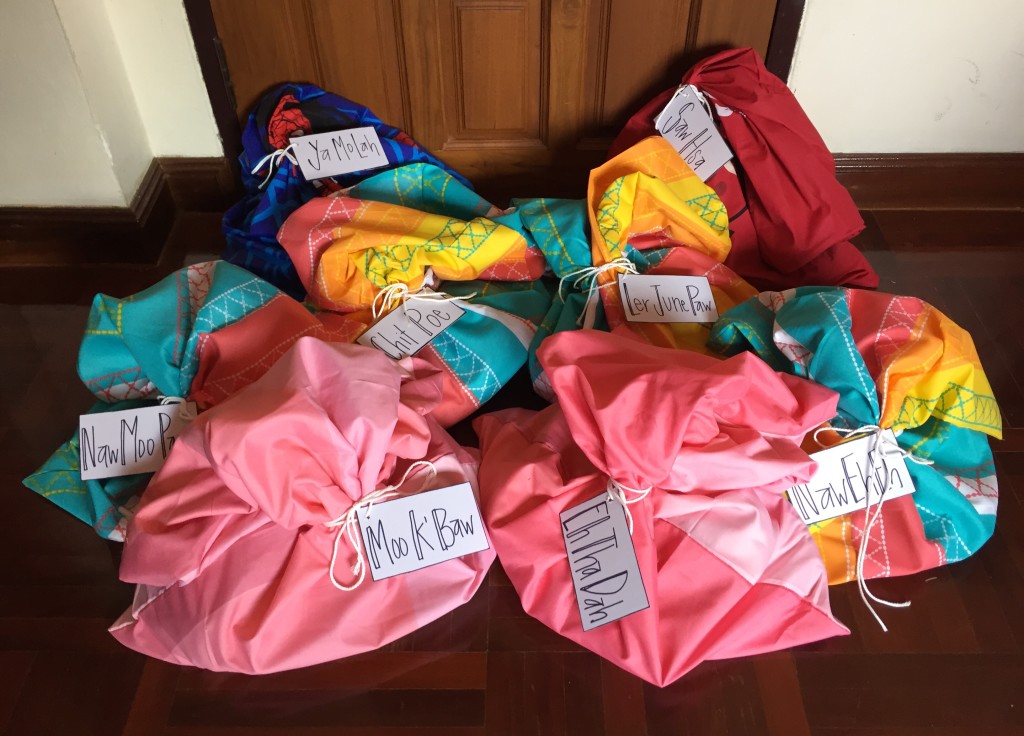 Check out the video below to see a clip of them opening some of their gifts!
Our kids in Swaziland had another wonderful Christmas party this year, with a special meal, fun games, and sweets.
They got new water bottles and lunch boxes filled with goodies, and the chance to play in the jump castle that was set up at the carepoint!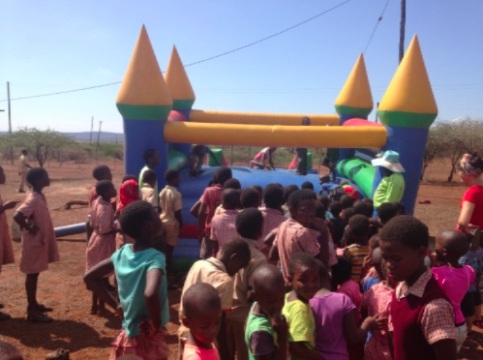 Our kids in India got new winter outfits, warm blankets, and winter uniforms. They also got to put on a special Christmas program and have a Christmas party! Here's a video clip of the kids performing from our Girls Home in Kolkata!
They were so excited to start back to school this month in their new uniforms!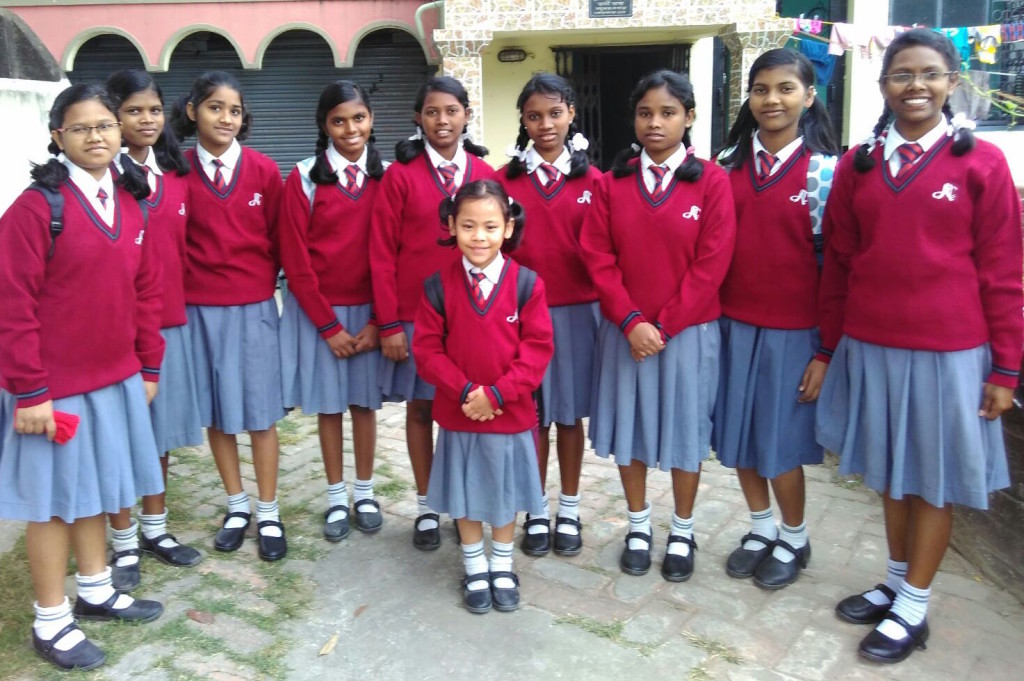 THANK YOU to each of you who made Christmas special for these precious boys and girls. These children have come from such difficult situations, but this year, they experienced the JOY of good food, fun games, and special gifts. We couldn't have done it without you! We're so grateful for your support.
Comments (0)